Posts Tagged 'teddy bears'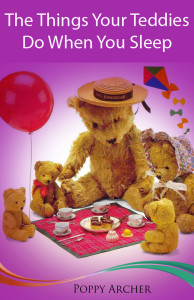 In this charming and imaginative book, children are taken on a journey. The story tells of the mischief and fun that their teddies engage in while the child sleeps, connecting the themes of their dreams with their teddy bears' nighttime activities.
With pictures to illustrate each scenario, Poppy Archer's, "What Your Teddies Do When You Sleep" is an ideal bedtime story for any small child. It is currently available exclusively on Amazon Kindle.
It is also available on Amazon in other countries, including: