Posts Tagged 'same-sex parents'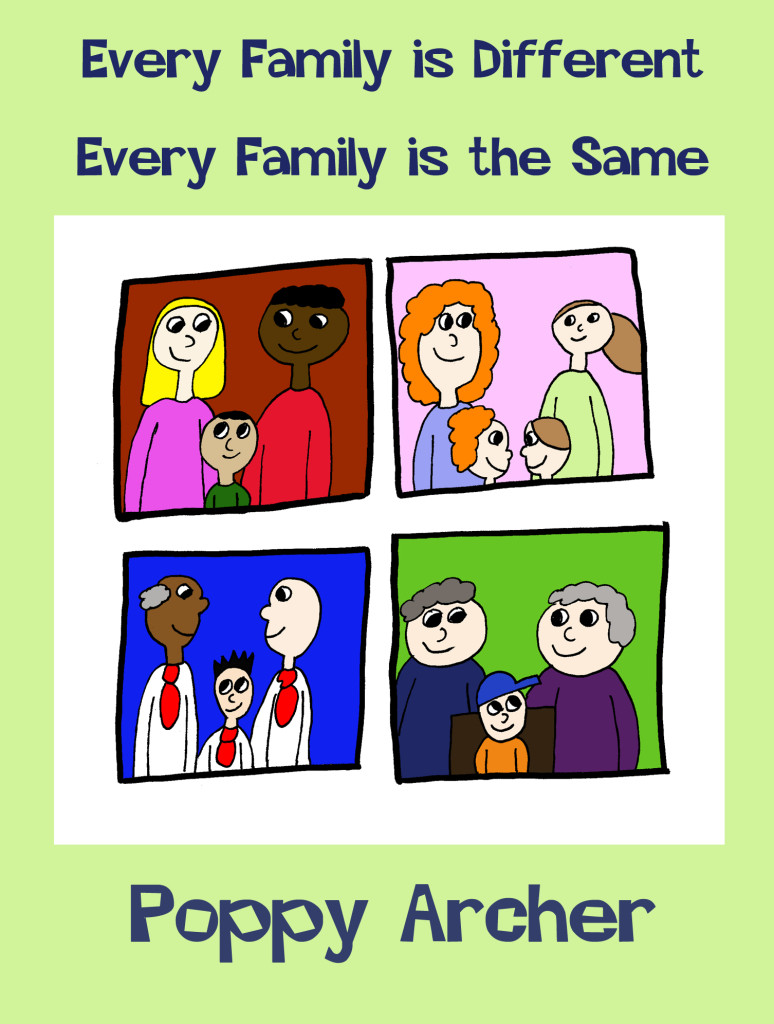 Children grow up in families that, on the surface, might look different. This makes Sally wonder why she has a brother when her friend has a sister, and this leads to a touching and moving story looking at the different families we find in the present day, all localised around Sally's street and her own family.
Children who have same-sex parents, who are being brought up by grandparents, who are in large families, mixed-race families, children in foster care will all find households they can relate to in this charming story, which normalises and celebrates difference, while looking for similarities between the people who are portrayed.
Every Family is Different. Every Family is the Same is available on Amazon Kindle, and will soon be available in paperback and hardback, too. Subscribe to this site and follow us on Twitter so you don't miss it!
In the meantime, grab a Kindle copy on Amazon USA or Amazon UK. We've already had an amazing review:
5.0 out of 5 stars Just what i wanted 8 Dec 2013

Format:Kindle Edition|Amazon Verified Purchase
This book was chosen as it looked just the thing to help me with my dissertation. I was not disappointed. It is written in a sensitive way and is suitable for children between 2 and 5.

It is excellent in a preschool environment when introducing diversity within families to children.